rDo you know what it's like to have a J.O.B. with a horrible boss?
Perhaps you're even in that situation now…
Before I went full-time in my network marketing business, I was a "Hospitality technical trainer" with a boss who could make my blood boil (and often did…)
He had, what I like to call, little man syndrome…
You know the type, right?
He was probably picked on by everyone growing up so he worked his way into a position of authority so he could feel important in his adulthood.
To him, "authority" and "importance" and "power" meant leading with an iron fist instead of leading by example and inspiring his employees to greatness.
I know having a horrible boss isn't all that unique, but here's what's interesting…
As miserable as he made my life back then, looking back I feel nothing but gratitude for that boss.
In fact, consider this my Thank You note!
You see, if it wasn't for him, it would have been all too easy to stay in that job and convince myself that I was happy (or at least content…)
But instead, he was the one who really helped me to get clear on the fact that I never EVER wanted to work for anyone other than myself again.
I knew that my home business was my ticket out of there, but I'd been working at it for years and hadn't seen any real success.
Something had to change.
From that moment on, I started working on new skill sets.
I started investing in myself and my knowledge (instead of investing in that position).
I stopped jumping from opportunity to opportunity, and rather worked to identify what it was about the top earners that set them apart.
I stopped forcing the same behaviors that weren't working, and instead figured out how to recruit and make sales in a way that fit my personality.
(As an introvert, prospecting felt like trying to roll a square wheel up a hill…in the rain.)
It took some time to develop my skills and figure out how to become independent… 4 years was just enough!!
But once I did, I started attracting leaders/ people and I want to became the #1 income earner in one of my companies.
Looking back, the day I told that boss I didn't need him anymore was the best day of my life (right behind having my newborn followed by another who are now 6 and 9 yrs old).
And even if it had taken me twice as long to leave and create my own destiny, it would have been worth it.
How about you?
What's your motivation to become independent?
And what are you doing about it?
If you'd like to know the secret that allowed me to become successful and never report to any boss (horrible or otherwise) ever again, I'm sharing it with you step-by-step on my free 10 day lead generation coaching
RECRUIT MORE - EARN MORE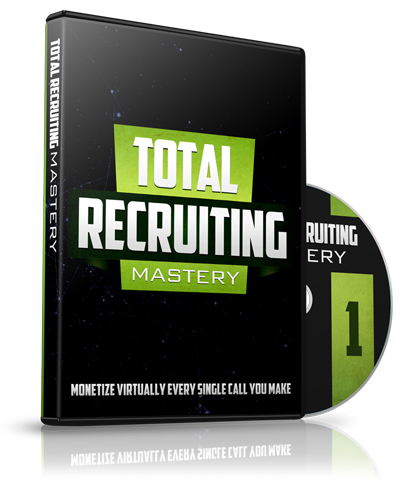 FREE Training: How a 7-Figure Earner made his first $100,019.32 with his Online Business - Prospecting Secrets Revealed!
Now, I know what you're probably thinking …
"But will what you teach work for MY business?"
The answer is YES …
(well, as long as you have a product or service or opportunity that can genuinely help someone solve a problem or reach a goal in their life, then the answer is a resounding YES)
and I'd love to show you how.
Now just to be crystal clear…
This training isn't going to be a bunch of fluff or vaguely shrouded theory…
When you attend, I'm going to show you exactly what's working in my business right now and you're going to get real world, actionable strategies that you can implement right away.
So if you're …
• Sick of chasing people around
• Sick of one-on-one presentations
• Sick of wasting your time on dead beat leads
• And tired of bothering family members and friends